Building your Clinic Management System (CMS) with Nokor-Web will assist your healthcare practitioners, manage clinical information, and patient care services with greater efficiency you have ever met. CMS supports the following clinic workflows: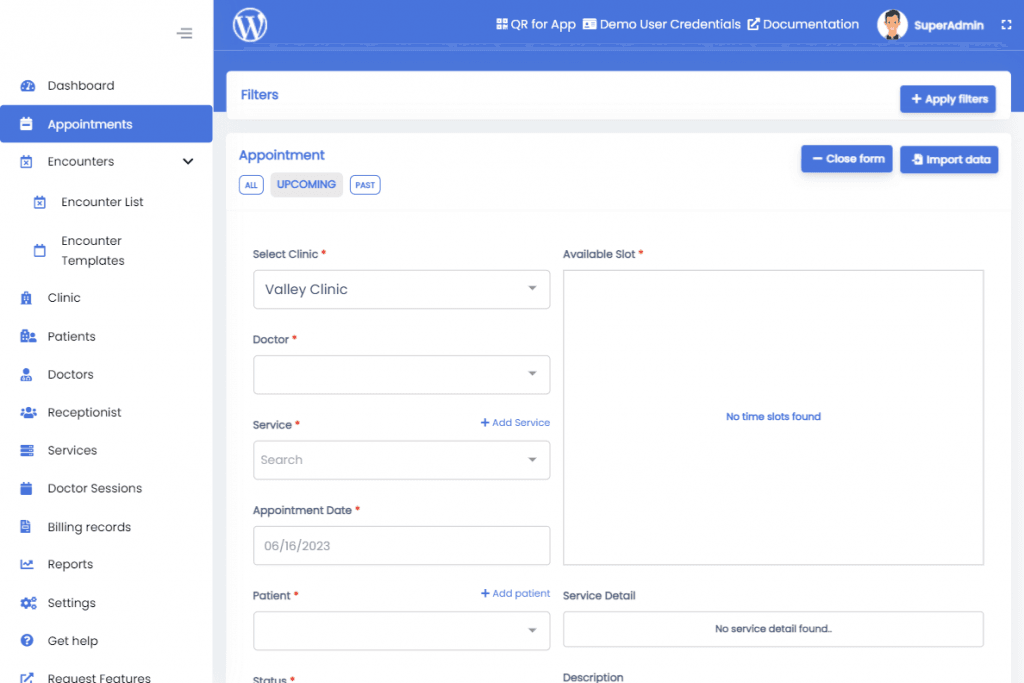 Allow patients to book their own appointments online from anywhere, anytime.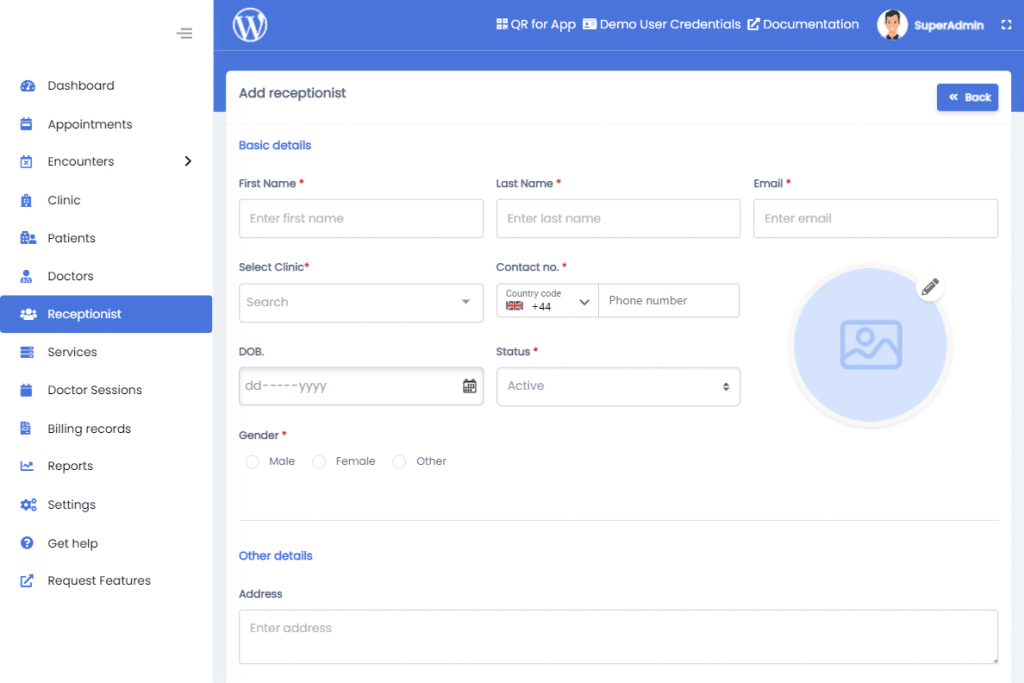 Empower patients to book their appointments, check past encounters and more.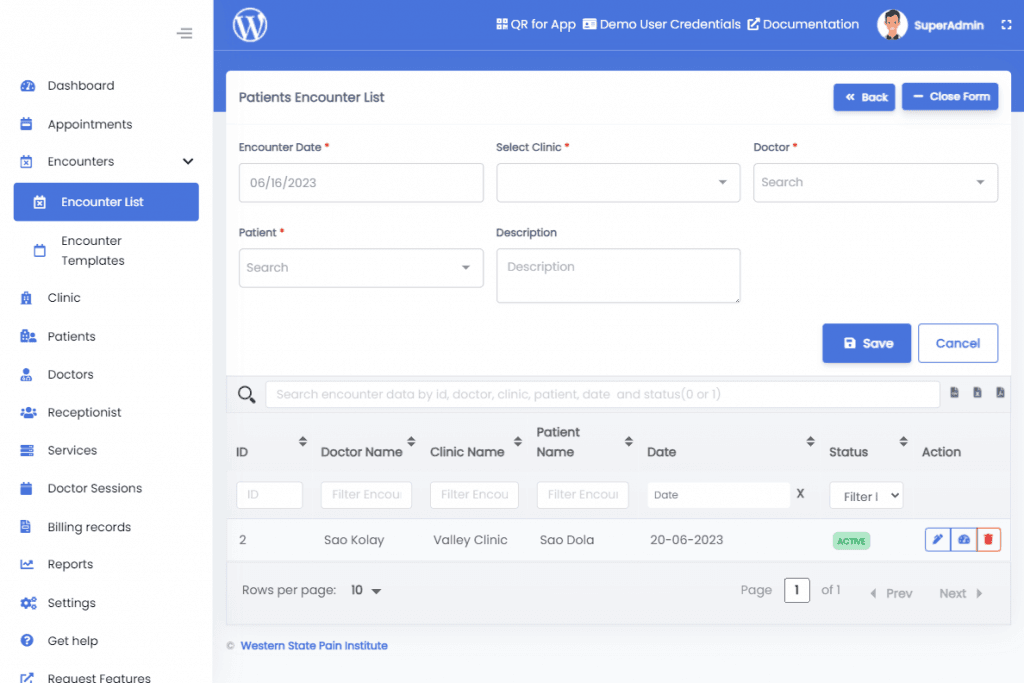 Encounter - Doctor Assessment and Notes
Manage patient visits, record notes and prescriptions from an intuitive Encounter dashboard.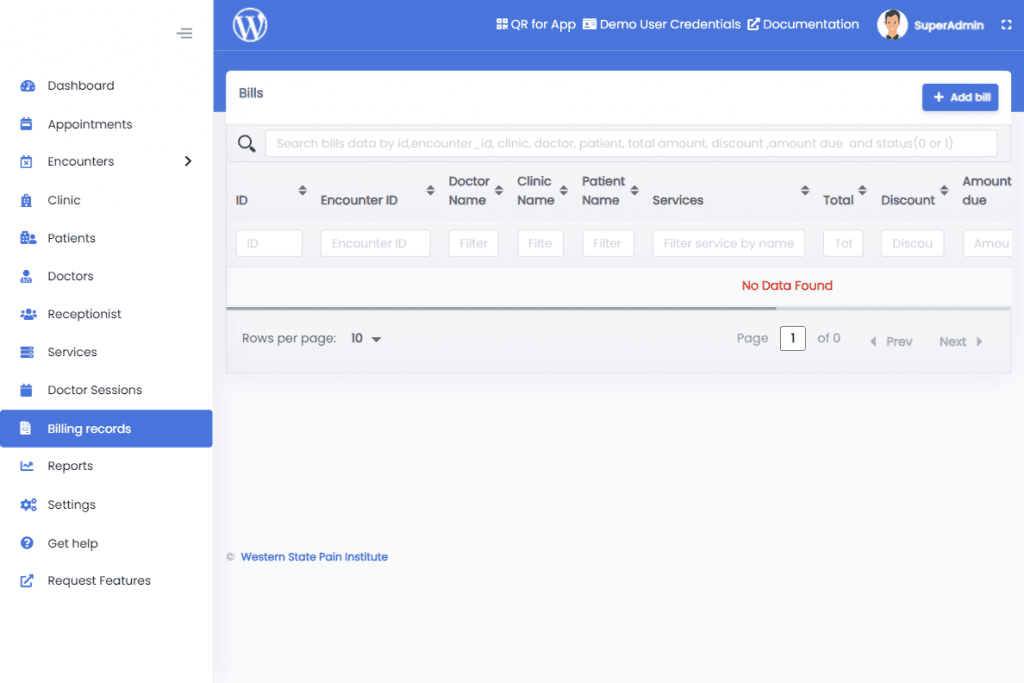 Simplify client payments with options to pay online or pay offline during clinic visits.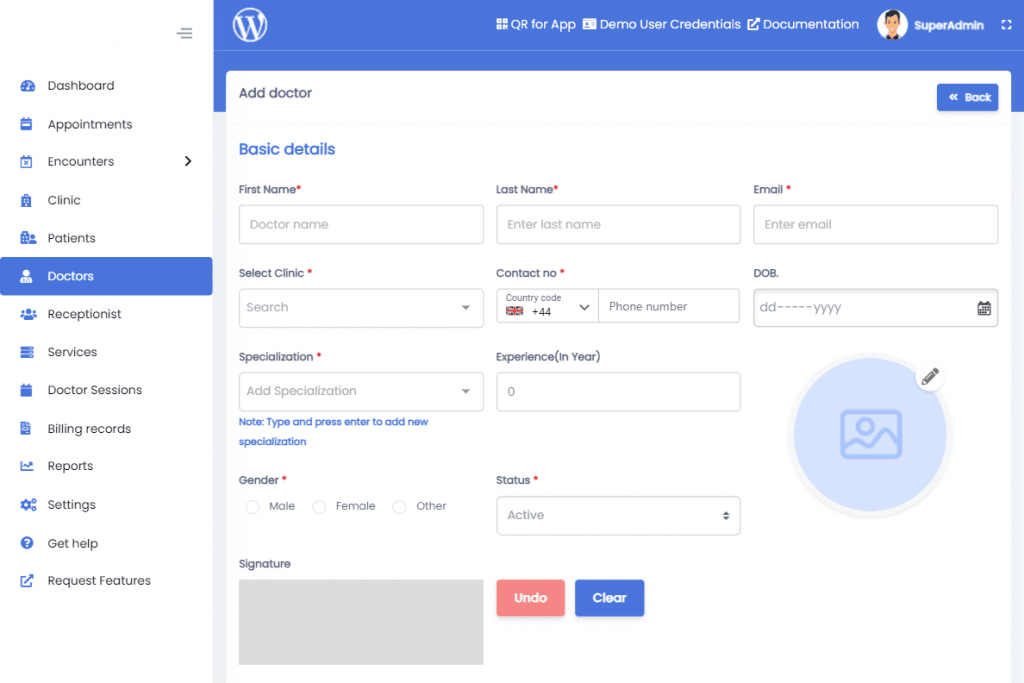 Doctor List, Schedule, and Services
Mange schedule, services, and profile for all in-house or visiting doctors.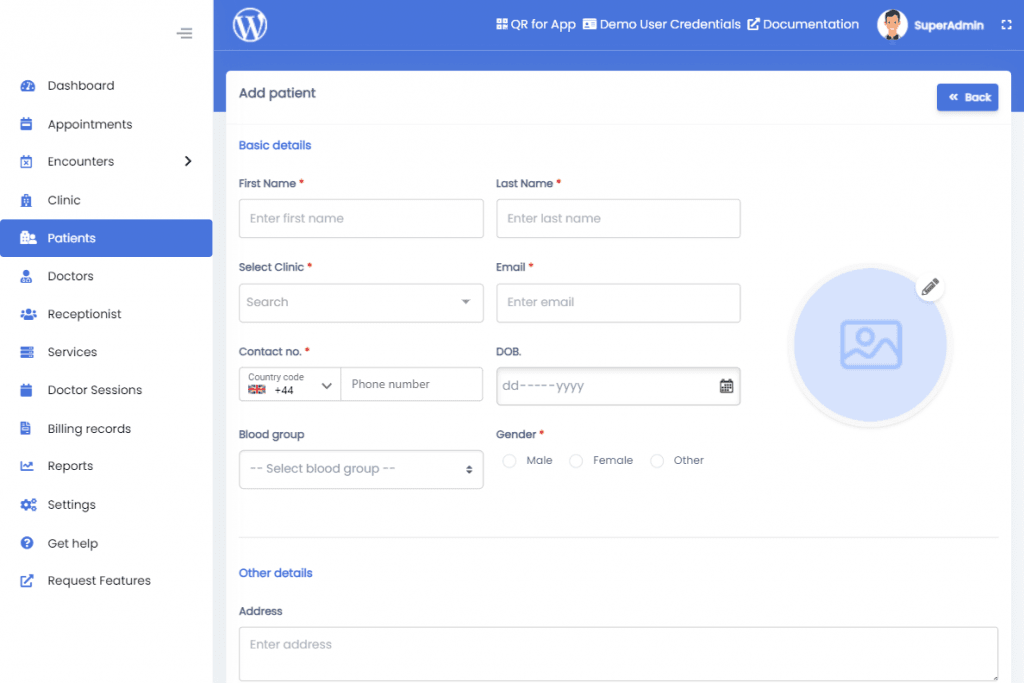 Seamlessly manage list patients list, and history records and reports.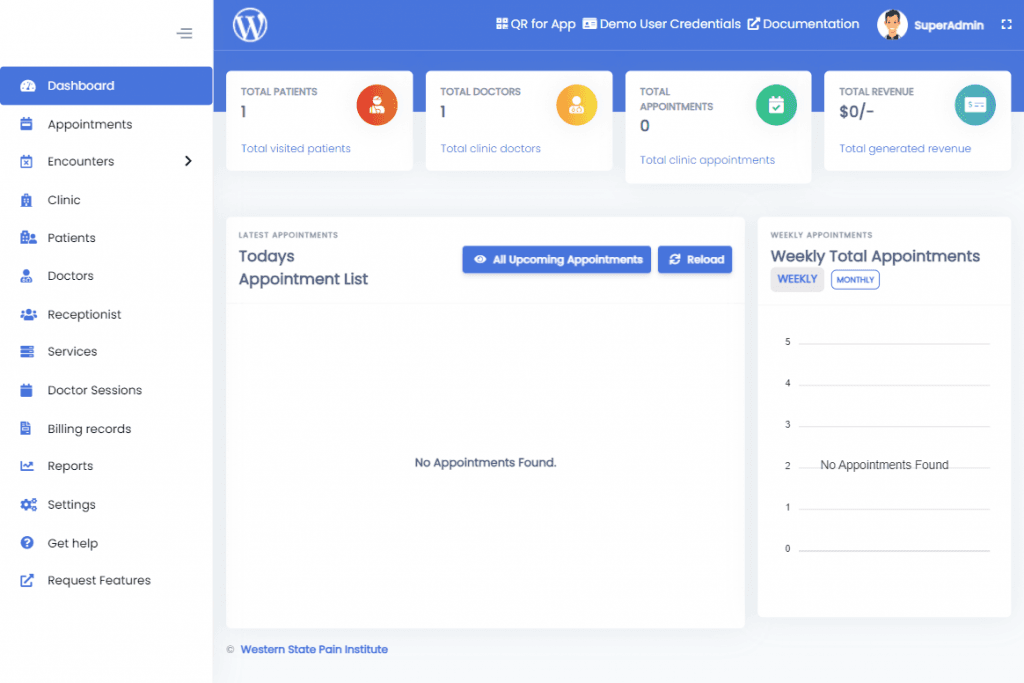 Check important numbers and insights on how your practice is performing on a simple dashboard.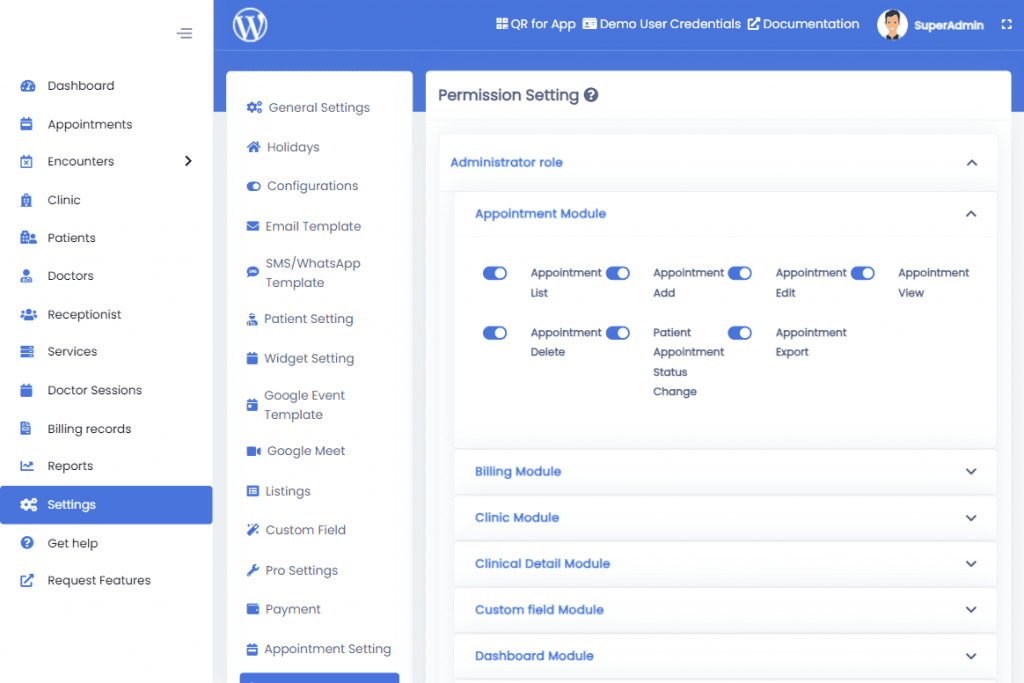 Multiple Role Based Access
We support multiple roles like Doctor, Clinic Admin, Receptionist, Super Admin. Control access to the system based on user role.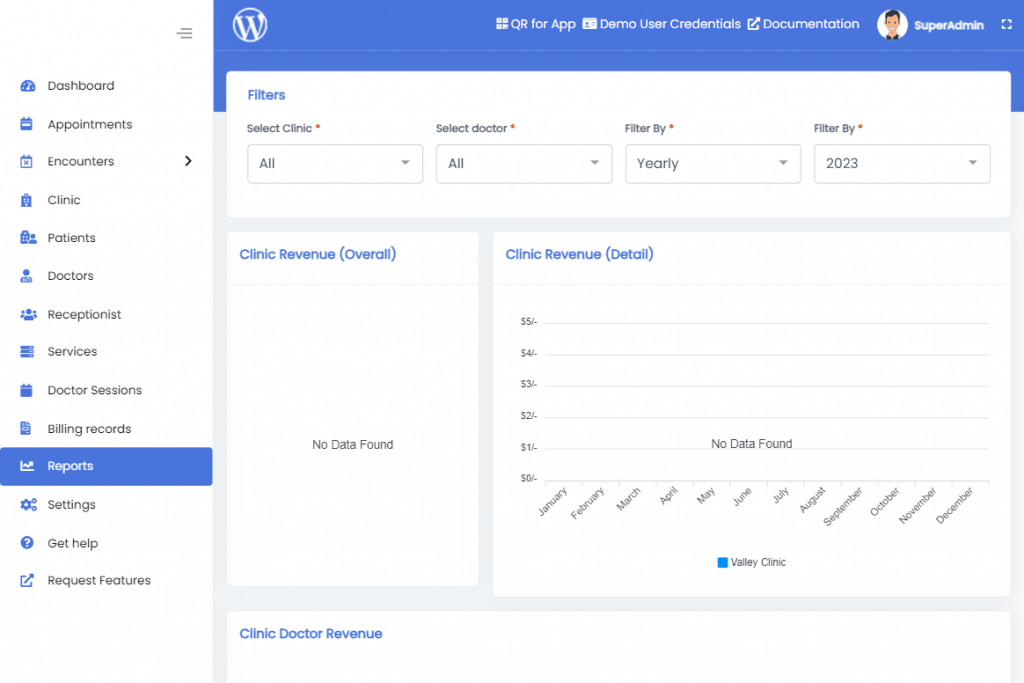 Capture more information from patients, doctors by adding custom fields as per your need.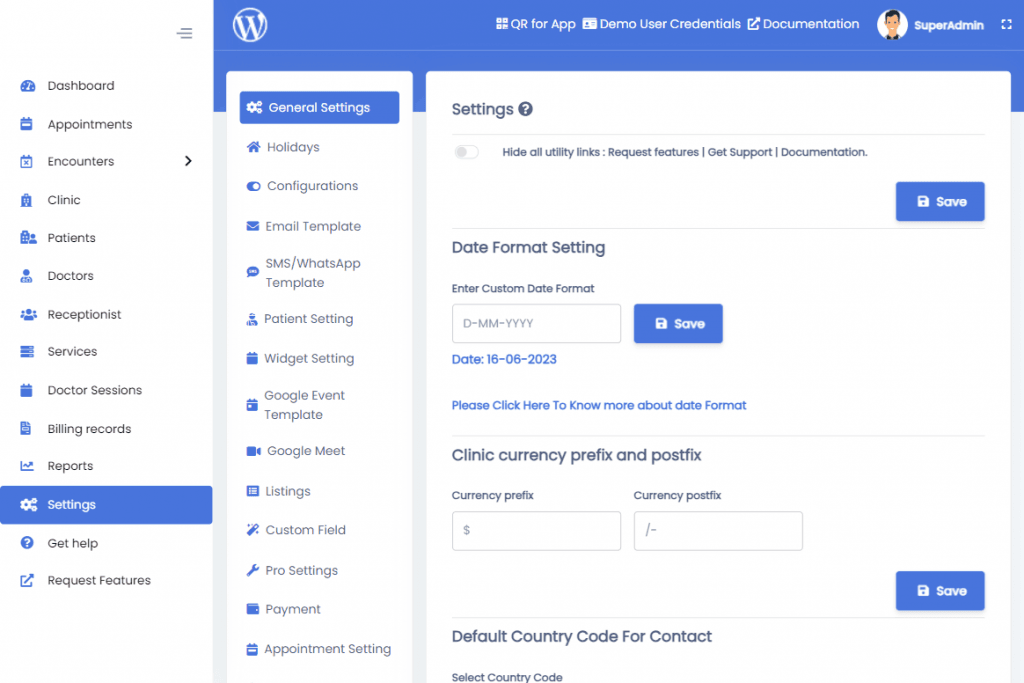 Control all meticulous details of the system from the setting tab.